I was lucky to be asked to participate in #bringitdowntown again this year. Each year
Downtown Fredericton
invites local bloggers and social media personalities to "Bring the Love Downtown" to help promote the shops and services in the city's downtown core. This year we each were given themes. Mine was "Stay all Day" so a few weeks ago I shot this promo video.
On Saturday I had another "Downtown day." It started with brunch at the
Palate
with my sister-in-law and brother who were visiting from Saint John. A great choice in casual fine dining, this popular brunch and lunch spot may mean a little wait for a table but it's well worth it. I indulged in the lobster eggs Benedict - so delicious!
After brunch it was time to go pick up my Uncle John for our annual Christmas shopping afternoon. First up was a stop to visit our friend Luke at
Thinkplay
and
Endeavours
. It was a frigid day but the shop was hopping with people on the hunt for unique toys and top quality art supplies.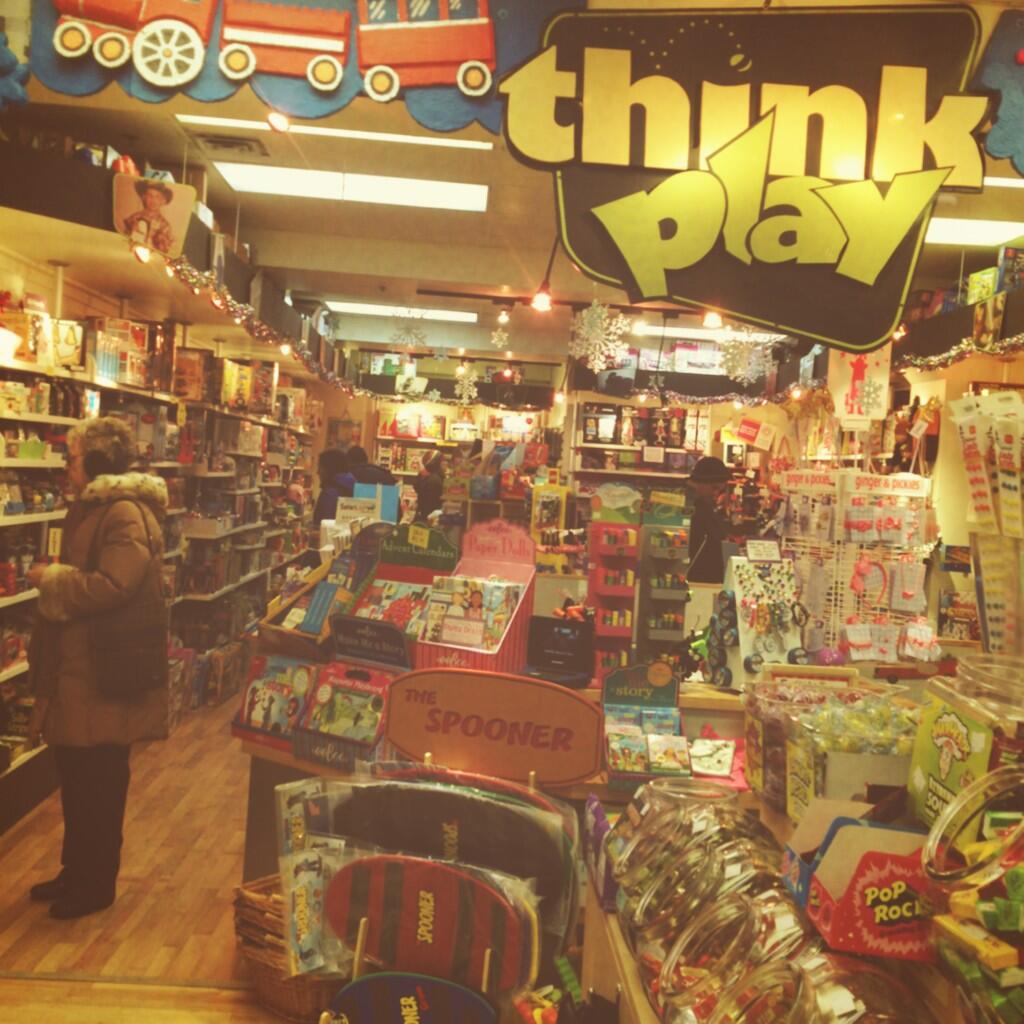 I picked up a great metallic pen to make my cards and gift tags shine and I scouted a few ideas for my artist father. I'll be back before Christmas.
Then it was off to
Savour Decor
where we are always confident that Janice can help my uncle find just the right thing for my mom and my sister-in-law.
Savour Decor sells a number of locally made products - how cute are these snowmen?
I'm still knitting up a number of Christmas gifts for a stop at Yarns on York was a must for supplies. Uncle John waited
very
patiently while I roamed the shelves and shelves of yarns looking for just the right thing.
After that we popped across the street to
Urban Almanac
where I picked up some festive tea - I needed it to warm up during the weather we've been having! After a stop at
Westminster Books
I dropped off Uncle John and it was time to call it a day but not before I stopped by the newly unveiled
Memoria Address -
a public art piece commissioned by Downtown Fredericton Inc. and the City of Fredericton. (I wrote about it
here
)
If you're looking to cap off a great day in Downtown Fredericton, treat yourself to dinner at
The Blue Door
. We were there a few weeks ago and their chef and kitchen are firing on all cylinders these days. For a more casual option I am loving Park's Noodle and Sushi on the corner of Regent and Queen - cozy up in a window booth and watch the city pass by.
There's a week left until Christmas and you can be sure I'll be out and about supporting Downtown businesses as I wrap up my holiday shopping! I hope you'll show some love for your local businesses this season too!
Dinner at the Blue Door - a Downtown treat!